It's not enough to make the old-fashioned door-to-door or phone call approach anymore. If you want to get more HVAC leads, you have to get creative and branch out online.
For example, planting your business on social media is an excellent way of generating leads. It can be done from any location at any time. That means even if the office is closed, there are still ways for potential customers in your area to find you and contact you with their HVAC needs.
Furthermore, when people see ads on social media for an HVAC business, they might not feel pressured into responding right away like they would if someone were knocking on their door.
This is the beauty of online lead generation. The same opportunities are there, but people don't feel so rushed to buy things right away, so they take more time researching options before deciding.
As you begin your quest for new customers, it might be helpful to keep in mind these 15 tricks of the trade that have been proven effective with HVAC leads generation.
SEO Strategy For HVAC Leads
Search engine optimization is one of the most popular ways companies generate leads 2022.
If a customer types something into Google like "HVAC near me" or "HVAC installation Long Island" then there are websites that pop up on top of each search result page with their respective ads, which means if they click on any of those ads, then they've just turned into a lead.
Imagine having hundreds of search engine HVAC leads every week searching for HVAC services in their local area.
To make this an effective online lead generation strategy, you need to make sure your company's SEO is up-to-date and continually optimized because customers are constantly searching locally online for local businesses that offer HVAC services. SEO should be a very important aspect of your marketing efforts.
One-Page Websites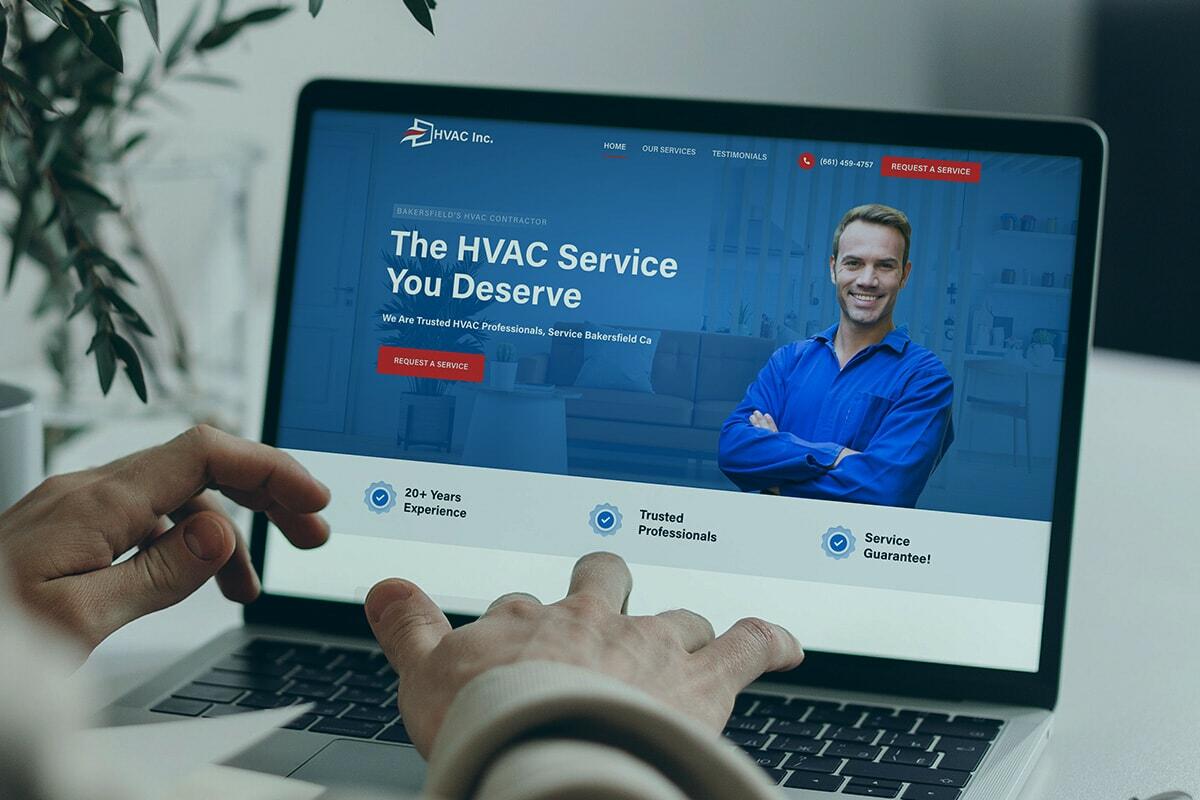 If you are looking for new ways to generate HVAC sales leads, create a single web page website that can be used as an alternative form of online marketing.
A single webpage website allows users to quickly see what your business has to offer without having to go through multiple pages or figuring out how to navigate around your site.
Instead, make sure that when people view your site, they can quickly figure out what you do and how you can help them.
This can be done in just minutes, so create a compelling message that speaks directly to the people trying to find HVAC services near me. This is a quick and efficient means of digital marketing, so give it a try if you don't already have a full-fledged website.
Get Customer Testimonials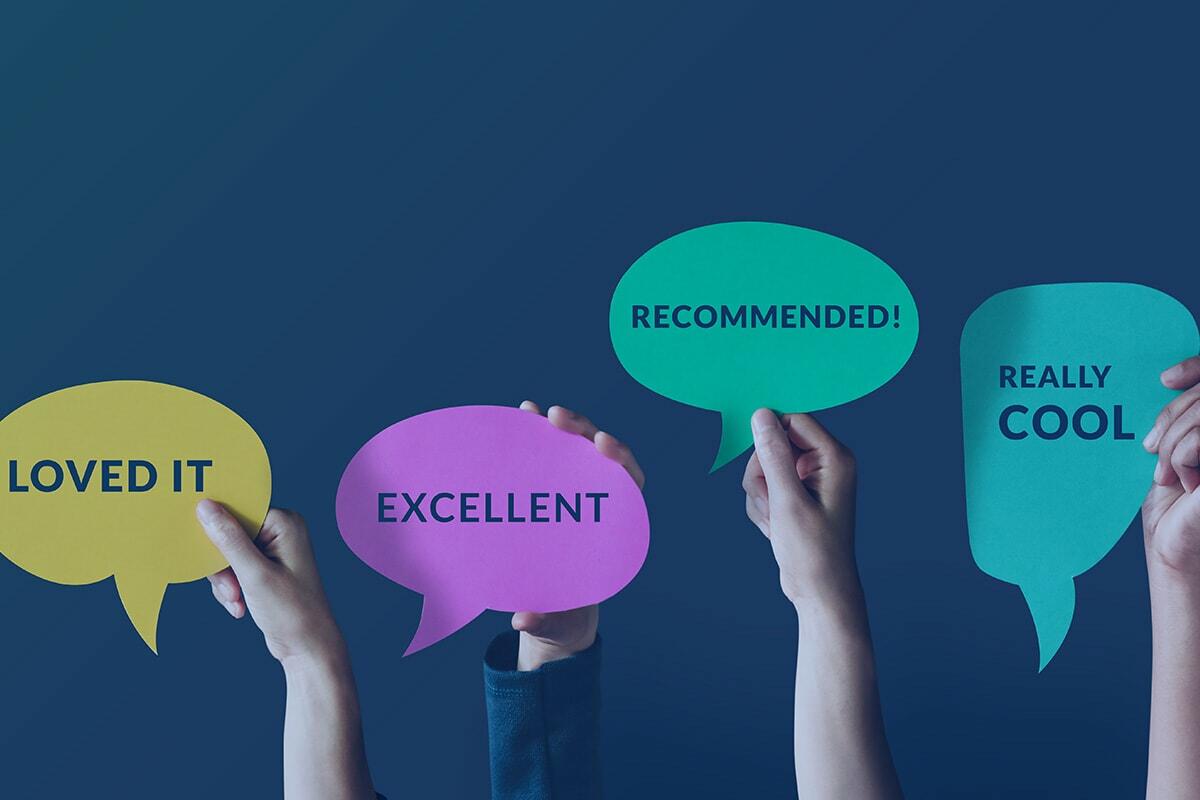 A great way to generate HVAC leads in 2022 is by using customer testimonials on your site, which you can add to the landing pages of paid ads on search engines like Google and Bing.
People often read reviews or visit review sites such as Yelp or Angie's List before making a purchase, so this method works well if done correctly.
Make sure that each testimonial has a photo of the customer (which may require asking for permission beforehand) and provides their name along with an accurate description of what made them satisfied with their purchase/service that your company provided.
It builds trust because potential customers can see that there are actual people with honest opinions who succeed with your company.
Build a Targeted Email List
Email marketing campaigns effectively reach customers in 2022 directly through their inboxes with personalized messages.
The power behind email blasts for HVAC marketing strategies is its highly targeted audience. By using customer demographic information, marketers can send a specific email to a particular audience based on their interests and needs.
When people receive emails from companies, they are interested in and personally remember the sender's name, which can help build brand loyalty. Having an email list is crucial to your future business success.
Buy Online Ads for Outranking Competitors
Another great way to generate quality leads in the HVAC industry is by purchasing ads that will outrank your competition.
For example, if you know some companies have a better online presence than you, then buy advertising from the search engine company itself, so your ad will appear above theirs on Google or Bing searches.
It allows you to have an advantage because more people will see your company as more trustworthy and credible due to you ranking higher than others who might be offering a similar product.
Post Tutorials on YouTube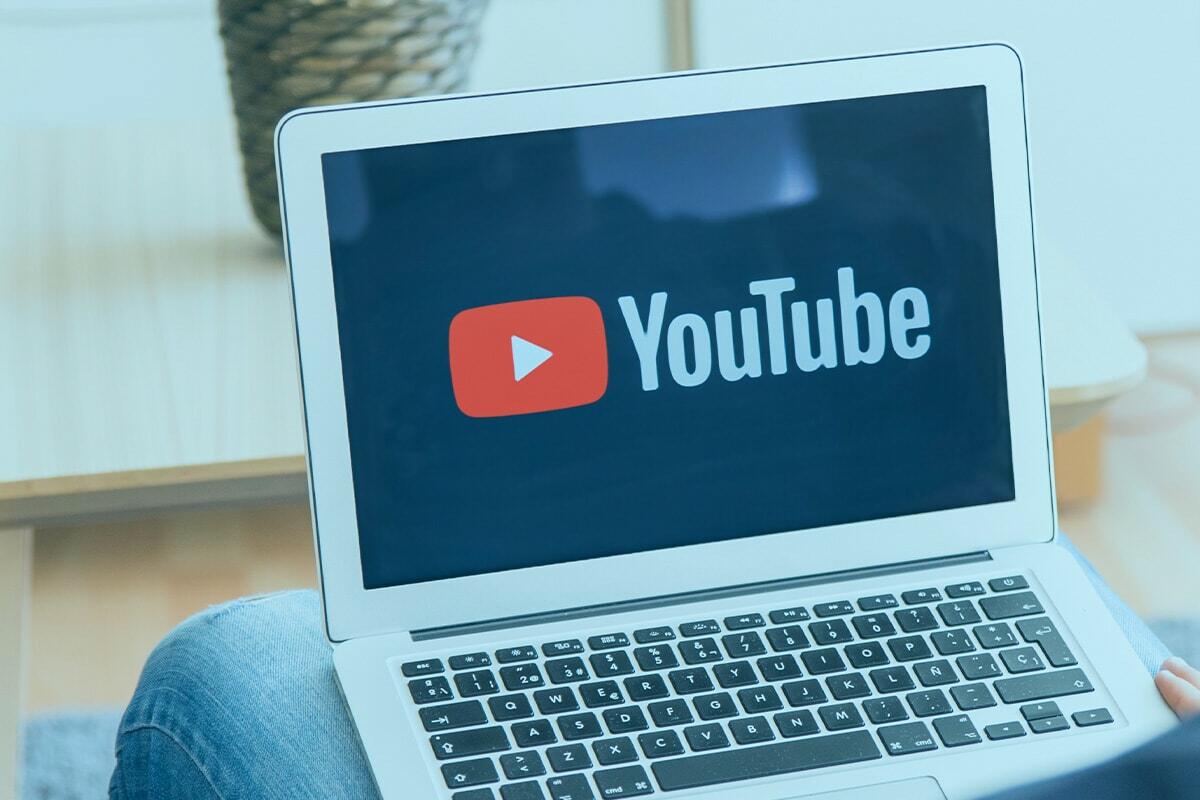 Posting how-to guides on YouTube is an excellent way of reaching out to get HVAC leads.
The beauty of YouTube is that it's an interactive website. People can subscribe to your channel, find more of your videos, and learn about the various services you offer right away.
If someone likes what they see on YouTube, then chances are they will be inclined to check out your other online channels plus pick up the phone and contact you for more information.
These tutorials can include anything from what a typical air conditioning unit looks like to understand the proper heating and cooling system size.
Whether it's a simple five-minute video or something more in-depth, putting yourself out there on YouTube is an excellent way to reach potential customers searching for HVAC companies online.
Post on Online Forums
Forums are a great way of reaching out to potential customers from all around the world.
You can run several different ads using Google Adwords or Facebook Ads that link people directly to a post you've created on a forum, which means they will be able to find you no matter where they live in the world.
Therefore, if someone is searching "HVAC contractors Washington DC," it might direct them to a forum post that you have written about how your company serves areas near their location and across America.
This strategy has been proven to be helpful if you have a solid online presence and a reputable name because people looking for HVAC companies will feel more confident in choosing your company from one of those forum posts.
Advertise on Craigslist
Craigslist is another classic form of generating HVAC leads in 2022 because it's free for anyone to use and post advertisements on.
It has a substantial user base, so chances are if someone in need of HVAC services is searching online, they will most likely go through Craigslist at some point when looking for options.
Social Media Advertisements
Social media advertisements are another great way to generate quality leads in 2022. Social media is an excellent platform for businesses because it gives them a chance to reach out to people who might not know about their company otherwise, plus it's free.
In addition, social media sites like Facebook and Instagram have a solid user base that can see your ads as they scroll through their news feeds every day.
If you build up a successful social media campaign, then there is no reason why you shouldn't be generating at least a handful of new leads per month.
Implement a Blogging Strategy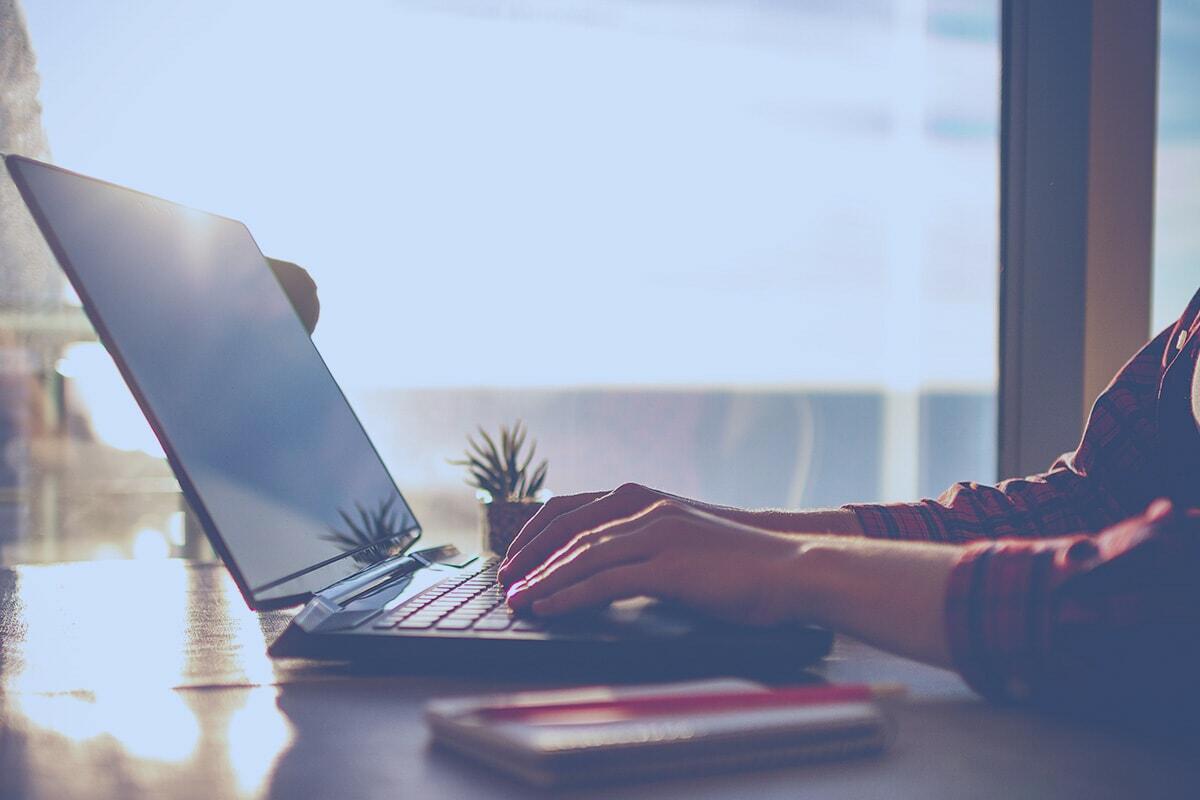 Blogs are another form of online lead generation for your HVAC company in 2022. They mainly consist of text and try to inform users about a specific topic or idea, and sometimes they even include imagery like images and videos.
For example, if you want better HVAC lead generation through blogging, your blog content can explain basic concepts about heating and cooling.
This way, whenever someone searches Google for relevant terms, your site will have a higher chance of appearing on the top search results page due to your blog's content.
Partner With Other Businesses in Your Industry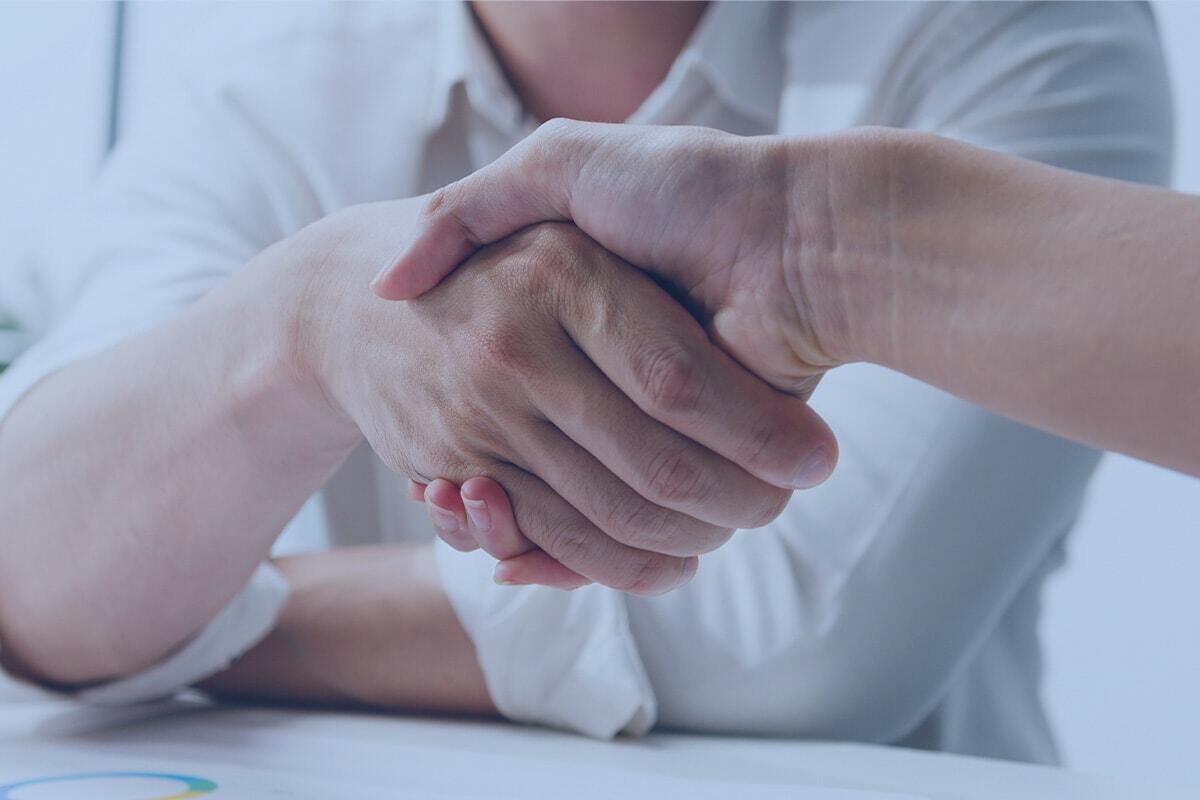 This means joining forces with other companies, so both of your sales teams work together instead of competing for more leads. There are specific industries where this method has proven to be very successful, such as the home security industry.
In addition, you can partner with other companies that sell products or services that are commonly purchased together to create a "package deal" for consumers who buy one when you get another at a discounted rate.
Use Online Directories
Getting listed on online business directories is another excellent method of HVAC leads generation in 2022 that have opted-in by going through a registration process.
They usually require users to fill out forms that include a wide variety of information such as their name, email address, phone number, and physical address.
Take advantage of your Business-to-Business Connections
Another way to generate inbound HVAC leads in 2022 is through referrals from businesses with customers who might need similar services as yours.
It is especially effective for locksmiths and home improvement contractors. They often get requests for heating and cooling quotes and their usual job responsibilities, such as installing windows.
The more businesses you get referrals from, the more free advertising you will receive since your business has a good reputation. As a result, more people will recognize your company whenever they need something related to heating and cooling.
Conclusion
If you want to generate valuable leads for your HVAC contractor company in 2022, you need to think outside the box and use different strategies that can help you reach your target audience.
The goal of becoming an AC company is to give the customer what they want; this means finding ways to capture potential customers' attention before your competitors do since paid advertising costs money without guaranteed results.