As a plumbing business owner, you must constantly look for new and innovative ways to market your services. To continue growing your business, you need to continually expand your reach and attract new customers. This article will discuss ten different plumbing marketing tools that you can use to grow your business. We will start by discussing why your plumbing marketing efforts are so important.
Why Is Plumbing Marketing Important?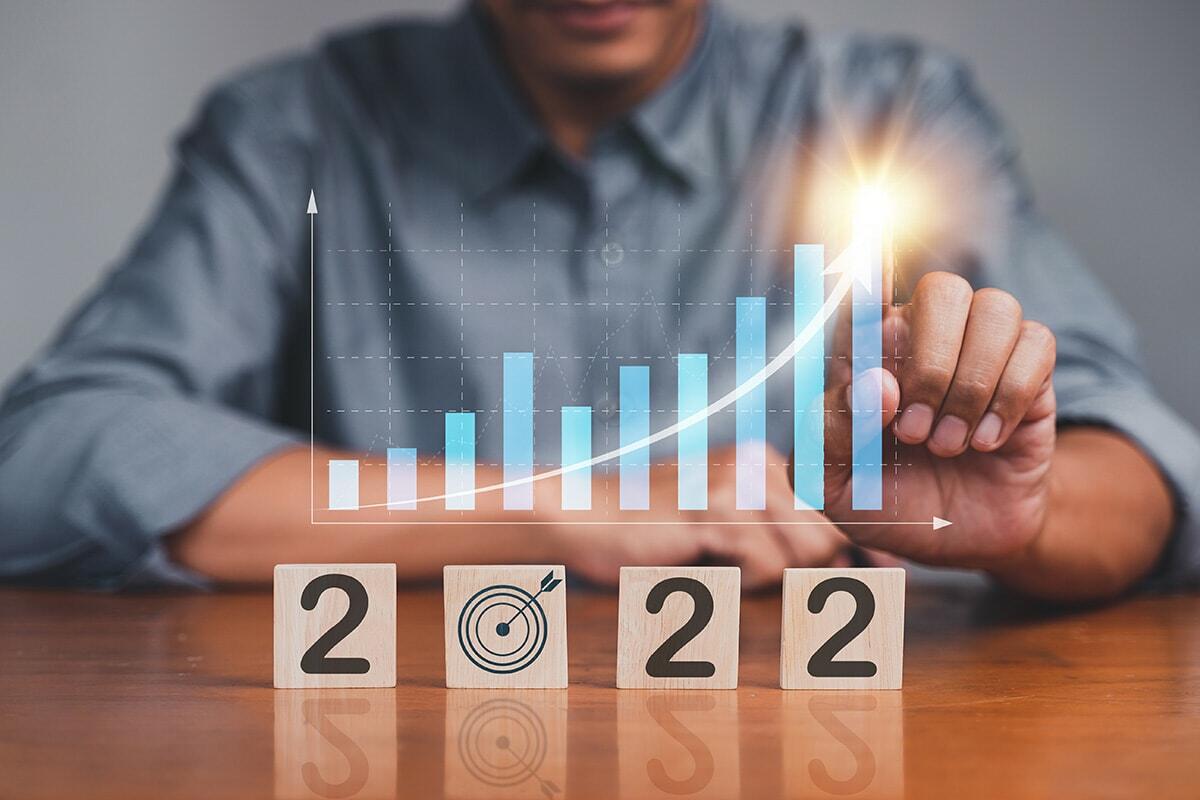 As you probably already know, plumbing is no longer the occupation of the traditional handyman. Instead, plumbers must be highly trained professionals who can complete complex plumbing systems in residential and commercial buildings. They work with plumbing fixtures, piping, sewers, and drains to ensure that wastewater gets adequately removed from the water source.
Several plumbing companies will offer different plumbing services like installation, repair, and maintenance services. These plumbers might specialize in specific areas depending on their expertise or training. To grow your plumbing business, you need marketing tactics to attract new customers looking for your exact type of service.
One-Page Websites
If you are looking for new ways for plumbing marketing, create a single web page website that can be used as an alternative form of online marketing. A single webpage website allows users to quickly see what your business has to offer without having to go through multiple pages or figuring out how to navigate around your site.
Instead, make sure that when people view your site, they can quickly figure out what you do and how you can help them. This can be done in just minutes, so create a compelling message that speaks directly to the people trying to find plumbing services near me.
Use PPC (Pay Per Click) Marketing
PPC marketing is one of the most popular plumbing marketing ideas to help you grow your plumbing business. You can set up an account with Google AdWords or similar PPC marketing companies to promote your plumbing services.
These services allow you to pay for the advertisement when people click on it in search results. A plumbing company can use these ads to increase its online visibility and attract more potential customers.
It takes some time and effort to learn how to set up a PPC campaign properly, but in the end, it will be well worth your while. This plumbing marketing idea can easily reach more potential customers than by investing in traditional advertising techniques like flyers, radio advertisements, or television commercials.
You can also use plumbing marketing ideas like local SEO (search engine optimization) to ensure that people interested in your plumbing services will find it online.
The plumbing PPC local services ads will help you reach potential customers already researching plumbing services in your area. Your plumbing marketing is to set up an ad that directly targets such people and gives them more information about your plumbing company. This plumbing marketing idea can help you reach more customers and boost your plumbing business.
Create an Email Marketing Strategy
You can create an effective plumber marketing strategy by setting up a plumbing company email account and encouraging people to subscribe.
This is one of the most convenient plumbing marketing ideas because all it takes is a few clicks to set up an email campaign for your plumbing company. You can send out regular emails containing valuable tips and information about plumbing services to attract potential customers interested in hiring plumbers.
Use Social Media Platforms to Develop a Brand Image
Social media platforms are some of the most popular plumbing marketing ideas that can help build your brand image and customer base. The vast number of users on these platforms makes them a lucrative place for plumbing companies to advertise their services.
You can set up a plumbing business page on all of the most popular social media sites like Facebook, Twitter, Pinterest, Instagram, etc. These pages allow you to connect with your target audience by providing them with the information they need about your plumbing company.
Your target audience will know more about your plumbing company through posts you make on your social media page. Once they understand what you offer, it will be easier to attract new customers interested in hiring professional plumbing services. Utilizing social media marketing strategies is a powerful way to grow your local business.
Use A Blog to Promote Your Plumbing Services
You can use a plumbing company blog to provide your target audience with the information they need about plumbing services. The plumbing blog can help you reach new customers looking for professional plumbing services in their area. In addition, there is no better way to build your brand image online than by starting a blog of your own on your plumbing website.
Your plumbing company blog offers valuable content that draws people in and encourages them to take action. If someone finds a plumbing company blog interesting, they will read every post available on the site and get a good idea of what different types of plumbing services offer. Once the readers know more about your plumbing business, it will be easier for you to connect with new customers interested in hiring plumbers.
Encourage Sharing on Social Media
More plumbing companies encourage their existing customers and potential clients to share their services and company information on social media websites. For that reason, plumbing businesses need to promote their existing and potential customers to connect with them through Facebook, Twitter, Google+, LinkedIn, Pinterest, or other social media platforms where plumbing-related discussions take place every day.
By clicking with customers regularly on different social media websites, you can bring more people from these online communities onto your plumbing company website. When they sign up for your newsletters on this website, you have the opportunity to keep in touch with them while encouraging them to share plumbing-related content on social media websites.
You can also boost your plumbing company profile online by encouraging people to follow you on different social media platforms.
Plumbing companies can also use social media websites like Facebook and Twitter for plumbing marketing ideas. You can create plumbing accounts on these websites and start sharing plumbing-related photos, videos, coupons, company news, website links, etc., to encourage more people to connect with you online. These plumbing marketing ideas will make your plumbing business grow significantly over time.
Use Videos for Marketing
You can use YouTube videos as part of your online plumbing marketing approach. By creating plumbing ads that will be viewed on YouTube, you have the opportunity to drive more people toward your plumbing services. In addition, these plumbing video ads can also be used to generate more traffic to your plumbing company website.
If you wonder how to create plumbing videos that will attract the right kind of attention, let professionals do it for you. You can hire a professional plumbing marketing company to develop commercial plumbing videos on your behalf and promote them online. This plumbing marketing idea is cost-effective and guarantees results because many people watch videos daily, especially those related to their home services needs.
Furthermore, a plumbing video commercial will help you bring more people from search engines and social media websites onto your plumbing company website. A plumbing video has the potential of being shared by thousands of users across different social media outlets, which makes it very popular among potential customers. As plumbing videos can be shared easily, they can contribute to your plumbing business growth in the long run.
Use Local Marketing Ideas
Plumbing marketing ideas have to be focused on local communities to encourage potential customers within the vicinity of your plumbing company location to contact you for plumbing services or products. You can use various local plumbing marketing strategies, including putting up advertising billboards near high-traffic areas like schools, colleges, hospitals, etc.
You can also create accurate maps on your website that show your plumbing company location and spread the word about plumbing services in your area by giving coupons to people who live nearby. Furthermore, you can distribute plumbing flyers at local businesses like grocery stores and retail shops where potential plumbing customers will likely see these advertisements.
Do Some Outreach Marketing
Plumbing business owners can spread the word about plumbing services among potential customers through different plumbing outreach marketing ideas.
For example, let people know about plumbing-related discounts and special offers like 10% off on plumbing services or products by handing out flyers at events or paying for ad space in local newspapers or magazines where many potential plumbing customers are likely to see these advertisements.
In addition, people looking for quick plumbing assistance can contact you directly if they see your plumbing ads. Additionally, you can hire plumbers who will do some plumbing outreach marketing by contacting past customers whose plumbing issues were resolved successfully to ask them whether they would be open to referring other potential plumbing customers.
If successful, this plumbing referral system can bring more plumbing business to your plumbing company.
Write an Ebook
You can become an expert plumbing company by publishing an ebook about plumbing-related issues in your local communities. This plumbing information product can contain:
plumbing techniques
plumbing repair advice
plumbing maintenance tips
plumbing safety recommendations
People in different plumbing communities need to know when they hire a plumbing service provider or when they search for some ways to resolve common plumbing problems at home on their own. This effective offline marketing strategy can help you grow your business significantly over time, even though there is no plumbing marketing involved in this plumbing information product.
Conclusion
Remember that plumbing marketing has become necessary because people search for information online before hiring a professional plumber for any plumbing problem in their home. Therefore, every plumbing company today should have an online presence if they want more plumbing leads. Hence, it becomes easy for local communities to contact these plumbing companies whenever they need professional plumbing assistance.